With the plethora of period dramas now on TV, those of us who are fans of this genre really are spoilt for choice.
The costumes, hair and makeup departments are really excelling at bringing whatever era it is they're focusing on to life on or screens and there's so much hair envy and pretty dresses to ogle at that I'm now taking pinup fashion inspiration from some of the TV programmes I watch.
This week's vintage fashion fix has come from BBC One's Father Brown. For those of you who aren't familiar with it, it is set in a small English village in the 19f0's and revolves around the local priest (played by Mark Williams who is probably best known for playing Arthur Weasley in the Harry Potter films), annoying the local police by solving crimes better than they can a la Miss Marple.
The sartorial surprises for this season (four
) come from the beautiful twenty something character Bunty Windermere (played by Emer Kenny) who has showcased some amazing outfits on screen.
Here are some of my favourites: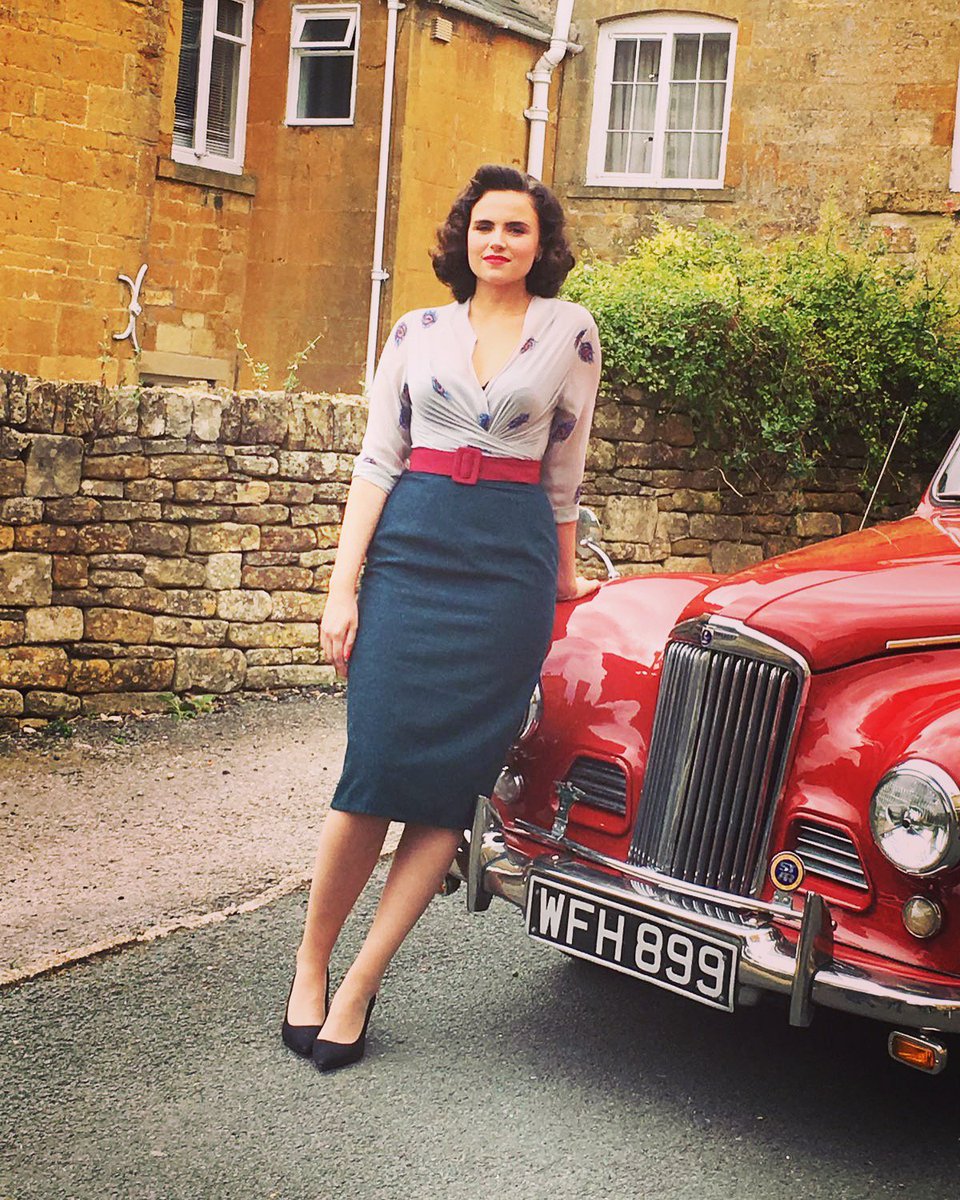 Peacock feather print AND front wrap blouse tucked into a pencil skirt = serious fashion points. The car is pretty too.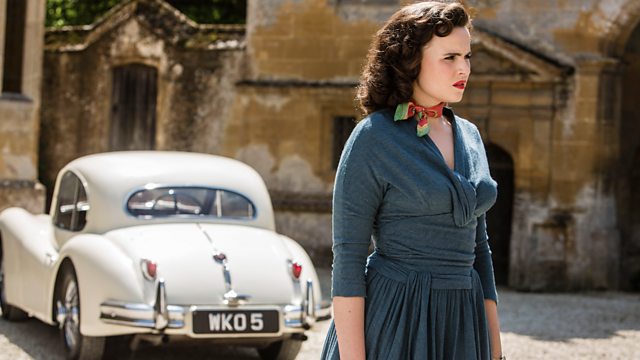 Another pretty car.
The beautiful Emer showing off her amazing legs in a silk kimono and stockings pairing on set